JPI Urban Europe Management Board: 16 projects recommended for funding in ERA-NET Cofund Urban
Transformation Capacities (ENUTC) The 16 national funding agencies, from 14 countries, in the call ERA-NET Cofund Urban Transformation Capacities (ENUTC), have agreed on a list of 16 projects recommended for funding. These transnational innovation and research projects gather researchers, cities and municipalities, businesses, civil society as well as other stakeholders and are to be started in 2022
– Published 21 January 2022
JPI Urban Europe Management Board
The 16 national funding agencies, from 14 countries, in the call ERA-NET Cofund Urban Transformation Capacities (ENUTC), have agreed on a list of 16 projects recommended for funding. These transnational innovation and research projects gather researchers, cities and municipalities, businesses, civil society as well as other stakeholders and are to be started in 2022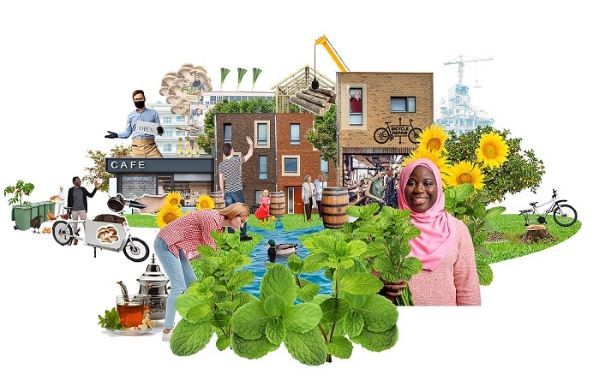 Lund University is involved in 4 of 16 projects. From Lund University - Urban Arena we have:
Andrew Karvonen involved in the EmbedterLabs
EmbedterLabs – Better Embedded Labs for More Synergistic Sustainable Urban Transformation Planning
Project coordinator: Universiteit Maastricht (NL)
Project partners: Gemeente Maastricht (NL), Maastricht Bereikbaar (NL), Royal Institute of Technology Stockholm (SE), Uppsala Universitet (SE), Sweco Architects (SE), Lunds Universitet (SE), Olivia Business Centre (PL), Gdansk University of Technology (PL), City of Gdansk (PL), Gdansk Community Foundation (PL), City of Stockholm (SE).
Yvette Arroyo involved in the CO-HOPE
CO-HOPE – Collaborative Housing in a Pandemic Era: cross-country inter- and transdisciplinary evaluation, innovative approaches, human rights-based policy recommendations and capacity building
Project coordinator: Lund University, Department of Human Geography (SE)
Project partners: Universidad de Sevilla (ES), Robert Temel (AT), Technische Universität Wien future.lab Research Center [E285.1], Fakultät für Architektur und Raumplanung, (AT), UrbaMonde-France (FR), University of Lyon, Lyon School of Urban Anthropocene Studies (FR), The municipality of Lund (SE), Tampere University (FI), "Municipality of Sevilla; EMVISESA; Municipal de Vivienda, Suelo y Equipamiento de Sevilla S.A. (Municipal Housing Company, Municipality of Sevilla) (ES), Kollektivhus Nu (SE), Ferrum arkitekter AB (SE), Arkitektgården AB (SE), Sensus Studieförbund Region Skåne-Blekinge (SE), Taller Ecosocial Habitat4 (ES), Initiative Gemeinsam Bauen & Wohnen (AT), Hal'âge (FR), L'Epok (FR), Coordin'action du Mouvement National de l'Habitat Participatif (Habitat Participatif France) (FR)
You can read more about the ENUTC call here.