LU-Living LAB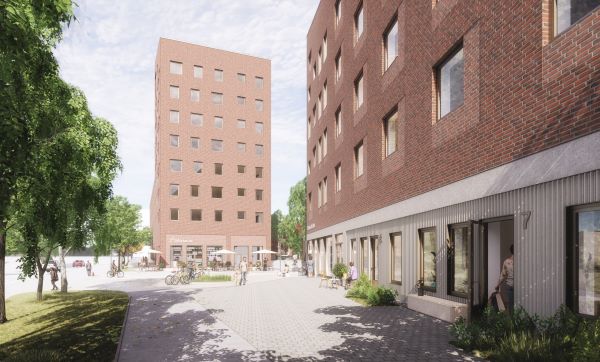 A testbed for research on future student housing and social sustainability
The Urban Arena research network at Lund University (LU) and Akademiska Hus are collaborating for developing future student housing aiming at more sustainable ways of living and studying in the city. To achieve this, both organizations are collaborating for creating LU Living Lab – a testbed for research on student housing and social sustainability. The testbed is part of Akademiska Hus' planned student housing Cassiopeia, which will be built between LTH and Ideon in Lund during the period 2023-2024.
LU Living Lab will consist of a five-storey building (2 100 m2) with different types of apartments –both individual and cluster apartments– for accommodating around 60 tenants, a 100 m2 multi-purpose space in the ground floor as well as outdoor areas such as two courtyards, pedestrian and bicycle connections between the buildings. It will start functioning as a testbed in 2025, when student housing Cassiopeia is expected to be ready for occupancy. Swedish and international students as well as visiting researchers will be tenants of Cassiopeia. We envision that other groups of society could carry out meaningful activities together with residents of Cassiopeia in a shared meeting place and outdoor areas.
Focus on social sustainability: community, health and wellbeing
In Sweden, unwanted loneliness and social isolation are affecting negatively the mental health and wellbeing of young adults, including university students. Lack of affordable housing, segregation and polarization are other current societal challenges. Part of Akademiska Hus' mission is to develop existing student housing and build new student housing on a national level. LU Living Lab will provide an arena for developing different interventions and test innovations aiming at foster community, health and wellbeing with the potential to counteract the aforementioned societal challenges.
Contribute to the co-creation process of LU Living Lab
Researchers, university students, organizations within the public and private sectors as well as civil society organizations will be key actors for providing input for developing future student housing. Contact us and join our co-creation process that aims initially at addressing the following question. How can future student housing be reframed and developed to increase tenants' wellbeing whilst contributing to more liveable, just, inclusive and attractive neighbourhoods?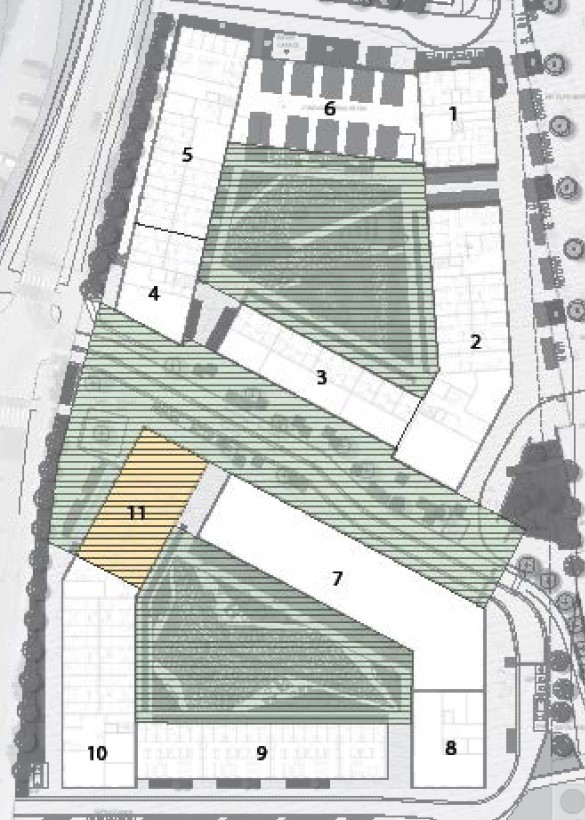 Plan for student housing Cassiopeia and Lund University Living Lab (building 11 marked in orange and outdoor areas between the buildings marked in green)
Contact person
Ivette Arroyo, Project leader, LU Living Lab, Urban Arena, Lund University
E-mail: ivette.arroyo@hdm.lth.se │ Mobile phone: +46 73 992 7678
With funding from