Andrew Karvonen - April 2022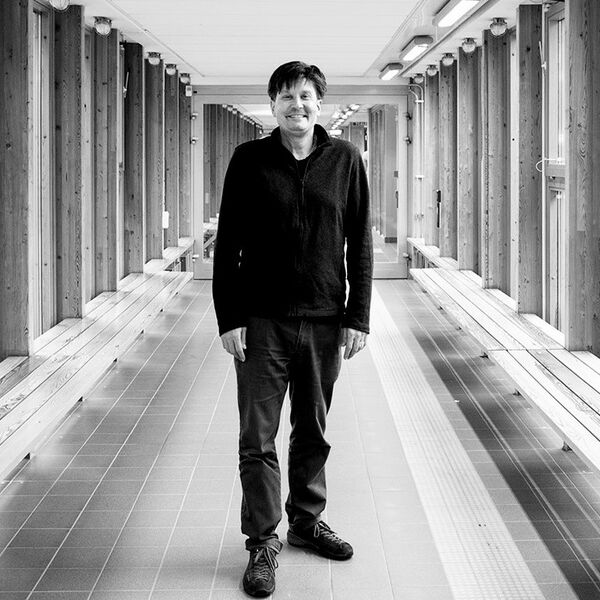 Andrew Karvonen, project manager of Urban Arena.
Where are you from and what has been your path to get to where you are now?
I grew up in the United States (in Saint Paul, Minnesota) and was originally trained as a civil and environmental engineer. I developed an interest in sustainable building and architecture which led me to a PhD in urban planning. Then I worked in the UK before moving to Stockholm and finally to Lund last October. It has been an interesting journey.
And now, you are a professor in the Department of Architecture and Built Environment at Lund University. How is the department connected to the Urban Arena?
The Department of Architecture and Build Environment includes a mix of architects, planners, urban designers, environmental psychologists, and others who are studying the sustainable development of buildings, neighborhoods, cities, and regions. We bring a human-centered design approach to the wide range of disciplines represented in the Urban Arena.
What do you think is unique about the Urban Arena?
From my perspective, the Urban Arena is two things. First, it provides a platform for interdisciplinary collaboration. Lund University is a large and diverse institution and the Urban Arena includes about 180 researchers that are working on a wide range of urban issues related to climate change, digitalization, social unrest and economic development. And second, the Urban Arena provides opportunities for transdisciplinary collaborations that go beyond the university to include the public sector, private sector, and civil society. For example, we work with municipalities (such as the City of Lund) on current issues to improve environmental, economic and social conditions. And we also help outsiders find specific experts in the university.
What do you find exciting about cities?
Cities are intense places of human habitation with lots of opportunities as well as problems. We might think of cities as 'complex systems of systems' that include buildings, streets and public spaces but also human inhabitants, natural systems, infrastructure networks, and so on. There is a dynamism and energy in cities that is really exciting to study.
Can you tell us about some of your current research?
One of my current projects is called TRANS-PED and involves applied research on five positive energy districts (PEDs) including two in Sweden (Brunnshög in Lund and Hammarby Sjöstad in Stockholm), one in Brussels and two in Austria. Energy cuts across cities in multiple ways and it affects everything we do. There is a big push from the European Commission to create PEDs that generate energy while also being energy efficient and energy flexible. For example, if you have an electric vehicle, you should be able to drive it home and dock it into your house so the battery in your electric vehicle can interact with the photovoltaic system on your roof and all of the energy demands in your house. It is difficult to optimize these systems and we are working with private and public sector partners to understand how to design PEDs to maximize their benefits to make cities more livable while reducing our carbon emissions.
And what future challenges or emerging concepts do you want to explore?
I think an important future agenda will be to make cities more resilient in the face of climate uncertainty. How can we anticipate and respond to increasingly extreme weather patterns? Can we take advantage of shade from trees in the hot and dry seasons and use wetlands to soak up flood waters in rainy seasons? We have been talking about these ideas for several decades and now they are becoming more urgent.
Any final thoughts?
I am excited to see how the Urban Arena will evolve and develop over the next few years. There is so much work to do to make cities 'fit for purpose' for the twenty-first century and Lund University provides multiple opportunities for collaboration and learning between researchers, students, practitioners, politicians, and residents. Let's get to work!
You can find Andrew Karvonen's projects on his website, which is andrewkarvonen.com and on his Research Portal profile at Lund University: https://portal.research.lu.se/en/persons/andrew-karvonen